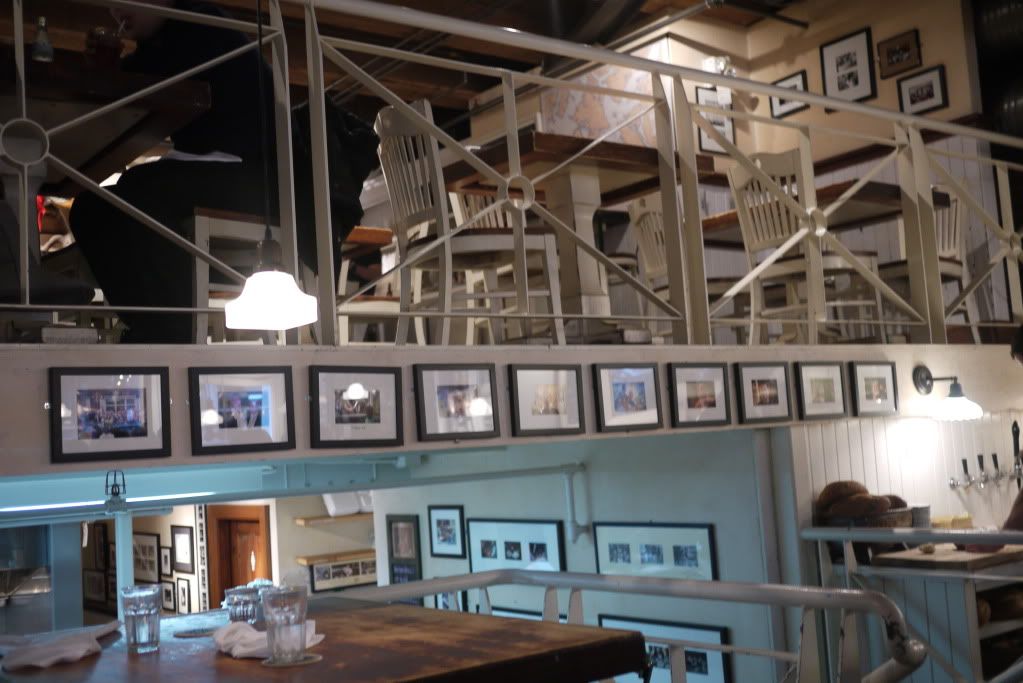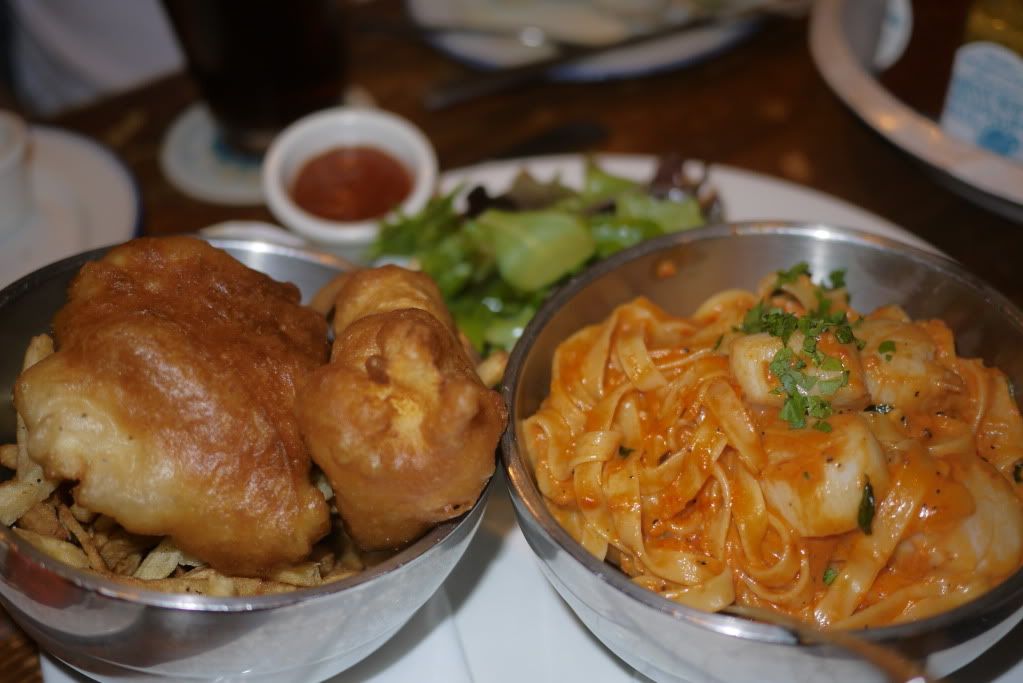 This was my first time at Rodney's. We ordered a dozen
Oysters
(
Kumamoto, Kushi and Fanny Bay
were my favorties),
Fish & Chips, Fresh Lobster
and
Scallops Fettucini
. The fish and chips were mediocre. The chips were a tad soggy and the fish wasn't flaky enough. The batter was thick. However, the oysters and lobster were incredibly fresh and tasted of the sea. The oysters came with an array of sauces, from wine vinaigrette to specialty hot sauces. The lobster came with a side of hot boiling butter for dipping and delightful rosemary roasted potatoes. The fettucini was al dente and the scallops were perfectly cooked. Overall, really delicious food! The decor was simple and it sort of felt like we were on a boat or something, lots of wood and marine accents. Definitely very casual. You can choose to sit on the main floor on high bar stools where you get a good view of the seafood/oyster bar, or you can sit on the second floor on "normal" chairs and tables. We went on a weekday around 2pm and it was quite empty, until around 3pm where a sudden influx of people came in because oysters were HALF-OFF after 3pm!
Verdict:
Very fresh oysters and great vibe. Attentive service. Come for the happy hour!